Pelikan goes Hollywood
The 17th Annual Critics' Choice Award was held in January 2012 in Hollywood, and Pelikan was there! The stars signed an impressive guest book with one of the most prestigious Pelikan Writing Instruments – the 7005 Majesty Rollerball.

Pelikan's distributor Steven Roth personally handed over the 7005 Majesty Rollerball as the stars lined up. Enjoy the pictures of your favorite movie-star signing up at the beginning of the evening, anxious to hear if they are among the winners.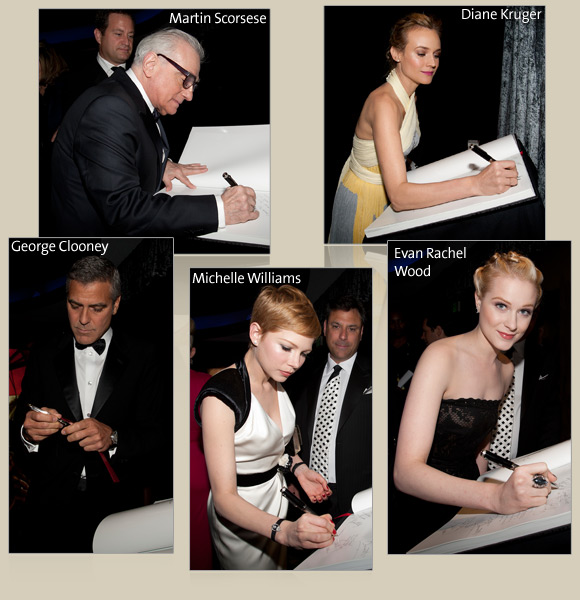 For this very prestigious Award, the members of the Broadcast Film Critics Association vote the winners in all the categories that serve to make a movie an outstanding work of art – covering not only the categories "Best Director" and "Best Actress" but also less obvious ones like "Best Makeup", "Best Original Screenplay" and "Best Sound", to name just a few.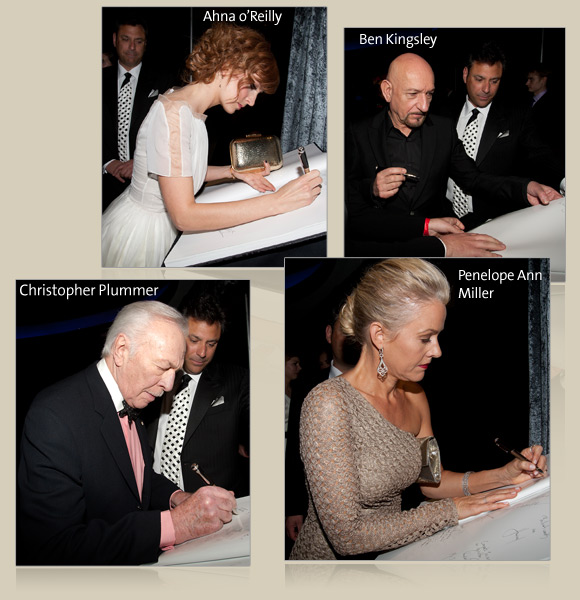 No wonder Pelikan felt at home – the Limited Edition Silver Screen captures the magic of Hollywood with a Sterling Silver cap and real rubies, inlaid into stars. A few select pieces are still available, for those who like to take a taste of Hollywood into their lives.

Pelikan congratulates the nominees and the winners!