Thick triangular SILVERINO®
Thick
Its ergonomic shape allows better grip to learn how to draw at school and at home. Silver embossed triangles for a light grip to prevent slip off the barrel. Soft quality leads for easy painting and brilliant colour.
Modern design to ignite your creativity!
High Quality

Soft stroke for better drawing and bright colouring

Silver triangles

With silver embossed triangles for a secure grip that prevents slippig

Ergonomic

Triangular shape for a relaxed painting posture

Encourages the three-point grip posture as a basis for later learning to write

Made from with FSC™ certified wood from reforested forests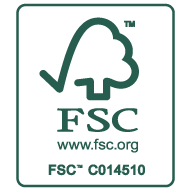 SILVERINO® pencils
Pencils are important tools at school. For learning to write, geometry lessons and for artistic and technical drawings. The Pelikan SILVERINO® pencils are real eye-catchers. FSC™ 100%
Ergonomic: triangular shape, thin.
Quality lead: For writing and drawing
suitable. In the most hardness, HB=2
Grip effect: Barrel lacquered in 3 bright colours and silver embossed triangles.