Pelikano®
Colour Edition
Dive deep into the stunning underwater world, or soar into the skies!
With the Pelikano® Colour Editions we bring fantasy worlds to the desk!
Shining scale structure in the barrel surface is extraordinary and incites imagination

The high-quality metal cap protects it and keeps it from rolling away

Soft grip zone ensures non-fatigue writing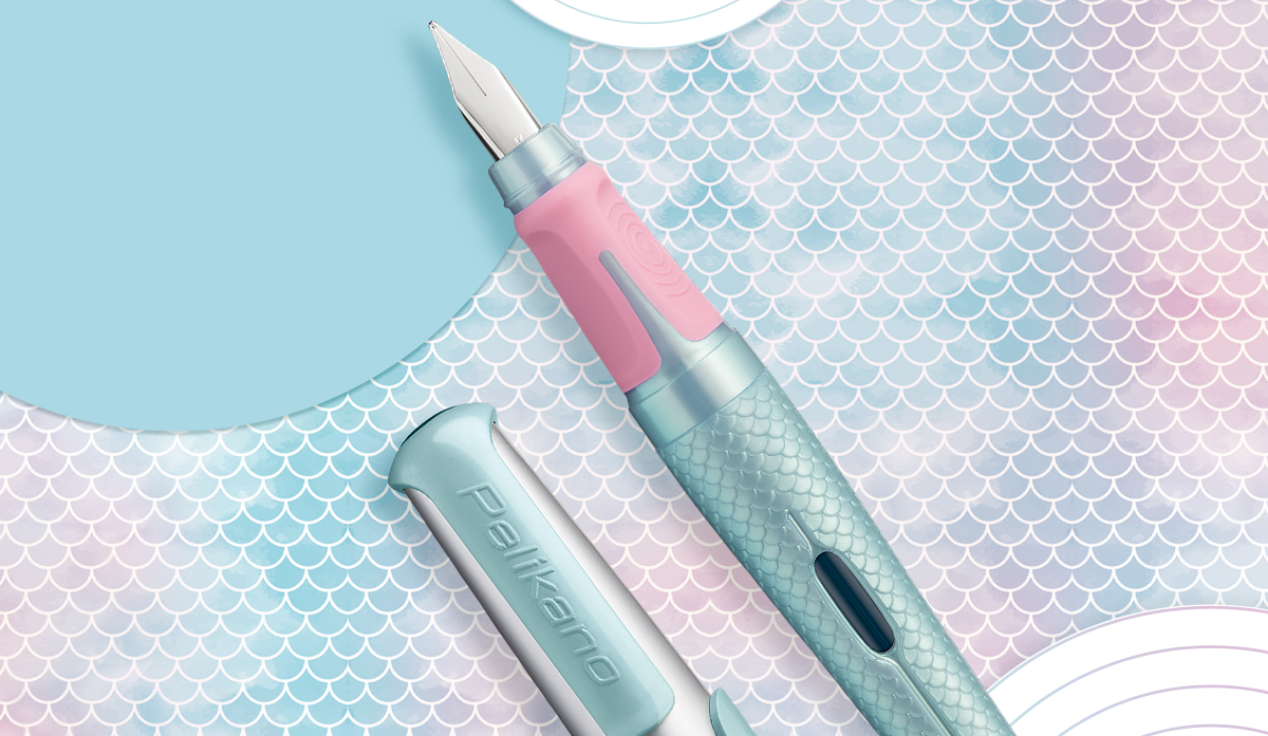 Colours that make the heart of every fantasy fan beat faster - that is our Pelikano® Color Edition.
The beautiful scale structure gives our fountain pen a very special look and is wonderful to touch.